Evidence-Based Design
When we reconnect with nature, we become healthier. And, a harmonious lifestyle comes easily when the spaces are well-designed. Designs created with evidence-based research build a better future for people and the planet.
Tobias Volbert shares his passion for inclusive, integrated public spaces the outdoors that are engaging for all ages. Tobias is the founder and spokesperson for the 7senses Foundation. He is a successful urban play landscaper, designing with nature to reconnect people to nature and one another. His team, in consultation with the community, create spaces that have become treasured and celebrated destinations. The spaces are well-loved and vandalism is at record lows.
Unassuming Design
Queensland University of Technology (QUT) is leading research for intergenerational spaces. They view design as a "calculated mix of art and science". And this mix also works to reconnect us with our environment. QUTs Creating Great Places – Evidence-Based Urban Design for Health and Wellbeing gets the community enjoying nature.
Six Design Theories
Creating Great Places – Evidence-Based Urban Design for Health and Wellbeing champions six theories for design.
Affordance ensures that our design is both aesthetically pleasing and functional. A great space offers cues on how to enjoy using it.
Prospect-Refuge provides opportunities to watch others safely
Personal Space acknowledges different needs for space
Sense of Place connects the space with the broader culture and environment.
Place Attachment accentuates a sense of belonging to a landscape
Biophillic Design provides strong evidence for the psychological and phisological benefits of nature.
Multi-generational Spaces
Usually, when we go into a park there's something for everyone but it's all fragmented. Tobias notes 'And here's another thing where I think we can learn so much from permaculture principles'. In permaculture, we value the connections. We seek to integrate components of a design, rather than have each component isolated and unsupported.
Reconnect Playfully in Natural Spaces
To get adults back into the spaces as well we have to make sure it's playful. 'The older we get we lose our playfulness'. It is rare for an adult to be seen balancing on a bench or the curb. Unless they work in the circus. Let's give them a safe space to play a little.
Permission to Play
The older we get the less we are welcome in playgrounds. Some play spaces are even fenced off from adults. "If I'm an elderly person and I like to go for a walk. What would be nicer than to have a chat with someone from the young generation?
It's all about joy of life. They are smiling. Suddenly I smile. Then they ask me 'what that? 'It's the leaf from this kind of tree!' There is a chance to share. But not so when spaces are fenced off. Our challenge is to create purposeful connections for older people as well and for adults. And to give them freedom to meander through that space.
In this Permaculture design below by A. Sampson-Kelly, the community garden paths are also part of the seating for an amphitheater. The outdoor theatre is a multi-use platform for all ages.
Pathways – The Vital Link
Pathways are really important to get all age groups to experience more green and more blue spaces. Water bodies are tranquil blue spaces. Canopies, embracing green. We also need to include natural shading the experience on the pathways.
Tobias designs secondary and tertiary pathways. He sets up mindfulness walks in the parks. 'You may end up on a smaller pathway through the park which leads to the playground as well. How beautiful would that be! I have a purpose. It's not like 'oh why is this elderly person walking through? He doesn't have grandkids with him' let's design for that – it's okay!"
"I believe people are fantastic. We need to allow everybody to flower." Encourage people to freely enter a space. This lets them appreciate nature more. Many appreciate the joy of seeing the kids playing in a dry creek bed, finding little animals. We get to share their enthusiasm. As a result, we adults get excited about nature again.
Now is the Time to Reconnect
'In my 20s and I did all my permaculture studies on a spiritual level. I was much more connected to nature, to earth, and finding purpose on this planet. Then suddenly, yeah, you start your profession'. We have to make money. We have kids there's more pressure. And then we have a lot of roles. We are a husband, a father, a friend, a colleague, or boss. We lose our connection with nature.
'As we age, we can lose our connection to nature. But the youth help us reconnect'
Many permaculture gardens and community gardens serve only one function. But Northey street gardens in Brisbane is a beautiful example of function and aesthetic. It is an intergenerational space that reconnects people with nature.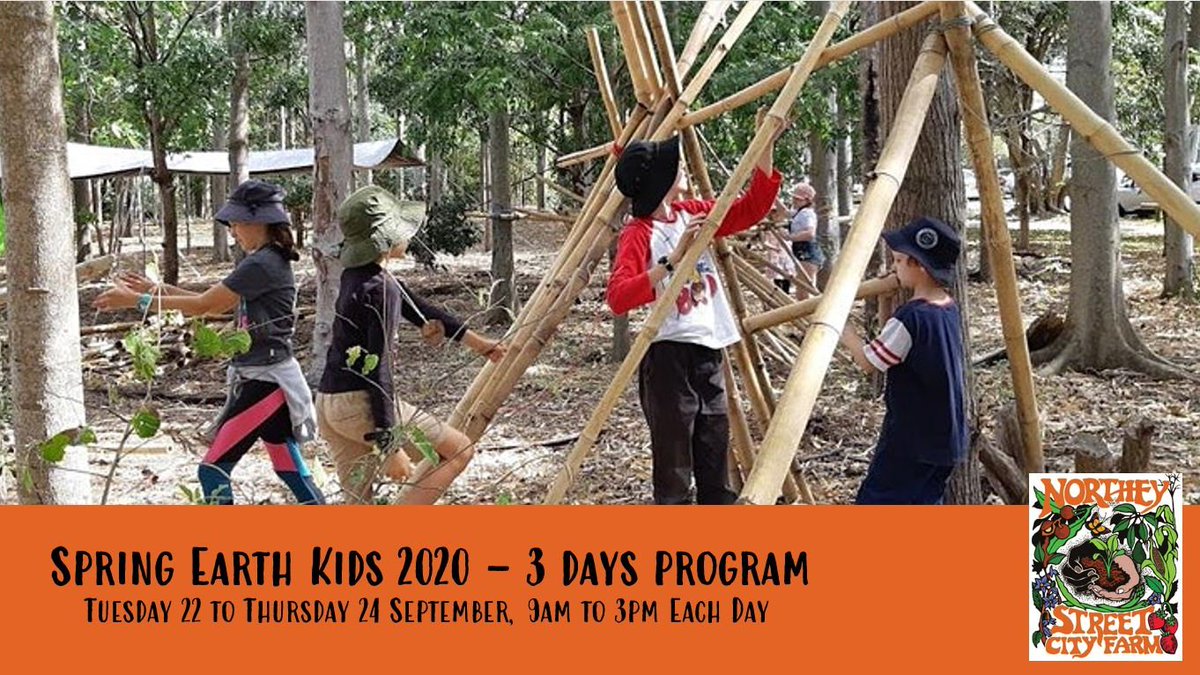 But a lot of our community gardens fit only one purpose. We raise, harvest, and tend veggies. Nothing is playful. Control overrules play.
Tobias asks: 'why not having play activities there? Grandkids would love hanging out there. Because they can swing from trees, talk to elderly people, and asking about the food. 'Let's be more creative in our designs.'
It's about the layers that we apply to a space. We need beauty and function. However, as the designer, we need to step back, take a breath, and ask "did I really look at the sense of place? what else can we achieve? How do we use different layers for all generations?
Using Layers
'To be quite honest a child doesn't care if the spinner looks like a compass or a pirate ship. At the end of the day, the child just wants to spin on it. But providing other layers of information we build more uses. For example, When a spinner (a spinning seat) has an additional layer of information such as an arrow on the ground, it turns into a giant compass. The spinner becomes a guide for direction. A range of new uses appear. And, the game has evolved.
Tobias and his team provide a range of clues about the wider environment. One clue is a living history installation. For instance, information about the indigenous vegetation that grew there is a passive clue that many uses enjoy. 'A lot of people like that. But if they're not interested, it doesn't hurt'. All these clues and stimulations are in there to offer layers of engagement. Every space we design has underlayers designed in it.
"My passion is inclusivity"

Tobias Volbert
Reconnect For Sensory Health
Nowadays, one in eighty people has autism. Also one and twenty have sensory processing disorder. The demographic change shows we have people with dementia we have so many more with sensory high needs in our society. We don't understand that. Let's invite health professionals to be part of the design process. Through collaboration, we develop and design spaces that are truly inclusive, truly sustainable. And we build the big vision like permaculture has to have a permanent culture – to have something that grows.
Design the Framework to Reconnect Our Community
The design is not a finished product. It is a start. It is the framework, allowing us to evolve.
As the number of people involved builds, their attachment grows. As a result, there is less vandalism and more community use.
'Robin Francis did an amazing job there at her village in Nimbin NSW because the people really did buy-in. She got international people coming there, a lot of them never left! Because they felt like part of that community and belonging in there. They came to reconnect.' recalls Tobias
We now know to get the community involved early in the process. And let them be part of that journey. Then we create something truly purposeful.
Learn more about Permaculture design with us at PermacultureVisions